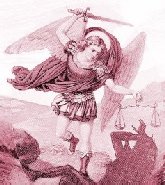 Music to read this list by:
Pete Townshend, Who Came First
(or here if above link doesn't work)
Recommended viewing
A few disclaimers about this list: It was compiled mostly in the 1980s, and though we have added some new flicks since then, it is by no means complete or up to date. And there are many fantastic and brilliant movies missing from the list, because we compiled it as an aide to immunic mastery, not as a guide to great cinema. However, using this list the way it is intended can not only broaden your comprehension of Harmonic operation but also vastly improve your ability to enjoy and appreciate all film.
The subheadings are not meant to be exclusive, and there are probably better categories for some of the movies, as the present categories are somewhat dated (from older technology). We invite you to add your own contributions by e-mailing Keely. Make sure you include the category you think the film belongs in, or suggest a new category.
With love from your compilers,
Keely and Bayard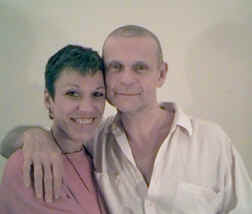 Most important movies for immunic masters
47 Ronin - Kenji Mizoguchi
And the Band Played On - Roger Spottiswoode
Assassination - Masahiro Shinoda
Badlands - Terence Malick
Conformist, The - Bernardo Bertolucci
Day of the Jackal - Fred Zinnemann
Double Suicide - Masahiro Shinoda
Ikuru - Akira Kurosawa
Lawrence of Arabia - David Lean
Longitude - Charles Sturridge. About John Harrison, the man who discovered how to measure longitude, which was considered the key scientific problem of the 17th century. He spent a lifetime operating under immense obstacles - and demonstrates many of the qualities that create a successful immuner.
Miller's Crossing - Joel Coen
Samurai Trilogy - Hiroshi Inagaki
Time Within Memory - Toichiro Narushima (cameraman of Double Suicide). This hasn't been made into a video and wasn't released in the U.S., but it's still one of the most important movies. It is the most emotion-producing movie I have ever seen. - Bayard
The 2-Step Startup at curedrive.org
Wild Bunch, the - Sam Peckinpah
Yojimbo - Akira Kurosawa
All the films of the following directors:
Bergman, Ingmar
Bertolucci, Bernardo
Capra, Frank
Carne, Marcel
Clement, Rene
Cukor, George
Fellini, Federico
Frankenheimer, John
Kubrick, Stanley
Kurosawa, Akira
Losey, Joseph
Lumet, Sidney
Mann, Michael
Mizoguchi, Kenji
Ozu, Yasujiro
Peckinpah, Sam
Ray, Satyajit
Scorsese, Martin
Shinoda, Masahiro
Sturges, Preston
Addiction
Clean and Sober - Glen Gordon Caron
High Art - Lisa Cholodenko. There's a scene between Ally Sheedy and Patricia Clarkson near the end of the movie that perfectly illustrates one's choice to succumb.
Jungle Fever - Spike Lee. Samuel L. Jackson's eyes when he's in the crack house.
Nil by Mouth - Gary Oldman
Owning Mahowny - Richard Kwietniowski. (starring Philip Seymour Hoffman)
Sid and Nancy - Alex Cox
Sideways - Alexander Payne. Terrific movie about enabling.
The Sweet Hereafter - Atom Egoyan. (You can extrapolate, from the lawyer's anecdote about taking his daughter to the hospital when she was an infant, how painful it can be to do what is truly needed with an addict you love.)
Walk the Line - James Mangold
Ass on the line
Army of Shadows - Jean-Pierre Melville
My Secret Garden - Agneiszka Holland
Norma Rae - Martin Ritt
The Right Stuff - Philip Kaufman
Caretaking
Unhook the Stars - Nick Cassavetes. Few things are more satisfying than seeing a compulsive caretaker start to break free. When that person is played by Gena Rowlands -- need I say more?
Choice
The Accidental Tourist - Lawrence Kasdan
Fail-Safe - Sidney Lumet
Flight of the Eagle. Based on true story of doomed Swedish attempt to reach North Pole via balloon in 1897. About what it's like to go into a battle without victory beforehand. In this case the explorers made other things more important than choosing their time and terrain.
The Insider - directed by Michael Mann, about the heroism of Jeffrey Wigand, who exposed the tobacco industry as intentional purveyors of nicotine addiction. The movie shows him making one difficult choice after another in the face of extraordinary pressure to do the opposite.
Kiss of the Spider Woman - Hector Babenco
Partisans of Vilna (1986 documentary). Includes a recounting of Abba Kovner's legendary 1941 underground meeting in Lithuania when he tried, in vain, to convince the ghetto residents that if they didn't fight, they would be exterminated.
Schindler's List - Stephen Spielberg. The kind of actions Oskar Schindler did in the world are immunics. They cure you. Schindler was in negative beingness -- you can tell by all the girlfriends he had; he couldn't bond -- and this was probably the lifetime when he cured it. So let Spielberg give you a nice immunics lesson with this movie.
The Vanishing - George Sluizer
The Verdict - Sidney Lumet
Comedy
The Aristocrats - Paul Provenza. Get the DVD and listen to the filmmakers' commentary for a true education on comedy, skill, and crossing the line (all hail Gilbert Gottfried).
Bizarre, Bizarre - Marcel Carne. The quintessential French comedy. The most amazingly funny movie I've ever seen. I peed in my pants 50 times during this movie. It requires a suspension of disbelief to be inside the mores of the period it talks about, but the suspension comes very easily given the level of the acting. There is a moment when the main character, a portly French novelist who is very attached to his wine, has to get somewhere in a hurry. He goes racing out of his room where he was virtually laying in a drunken stupor and forgets that he was on the 2nd floor and now faces a very steep set of steps to go down. He teeters on the edge for a moment. . . . Louis Jouvet, who played the role, was a master at using his body to create comedy. He was as good as Buster Keaton and you'd never know it because he's this little fat guy. He teeters on the steps for a breathtaking and awe-inspiring moment, at the same time showing on his face such a look of indecision, you don't know whether he's going to fall down the stairs, turn around and go back to his room, or try to walk down. It's a look of terror and hopelessness. Everything in on his face. . . . He suddenly runs down the stairs at a clip that would put a Puerto Rican street gang running down the subway steps to shame. - Bayard
Sanjuro - Akira Kurosawa. The priceless final moment: "Maybe now we'll have some peace and quiet around here."

Commitment
Duellists, The - Ridley Scott
Four Horsemen of the Apocalypse - David Lean. About a person who has something to sacrifice and does so.
Gandhi - Richard Attenborough
Gunga Din - George Stevens
Hable con Ella (Talk to Her) - Pedro Almodóvar
Henry V - Kenneth Branagh
Ikuru - Akira Kurosawa
The Killing Fields - Roland Joffe
La Femme Nikita - Luc Besson. This movie is about being on staff with a non-staff spouse. It's about Keely's relationship with Jerry.
Nomigi Pass - Satsuo Yamamoto
Umasa - don't know the director - Tatsuya Nakadai played Umasa
Platoon - Oliver Stone (the movie about friction during war).
Running on Empty - Sidney Lumet
Star Wars - George Lucas - especially the scene where he waits and waits to make the perfect shot and destroy the Death Star.
The Constant Gardener - Fernando Meirelles
Vincent & Theo - Robert Altman
Year of the Dragon - Michael Cimino
Control
Separate Lies - Julian Fellowes, who says in his brilliant commentary, "To a control freak, allowing the other person not to feel guilty is the equivalent of anyone else giving up a kidney."
Counterforce
Howard's End - James Ivory. Like other Merchant-Ivory productions, about the parasitism of the British ruling class. In the end Helen, the seeming visionary played by Helena Bonham-Carter, uses the guy she was in love with and ends up as parasitic as everybody else.
The Nasty Girl - Michael Verhoeven
Creativity
Topsy Turvy - Mike Leigh. One of Keely's top three movies. A great movie about relationships, too.
Curing
American Splendor - (about cartoonist Harvey Pekar) Shari Springer Berman/Robert Pulcini
Lorenzo's Oil - George Miller
The Painted Veil - John Curran
Death
All Quiet on the Western Front - Lewis Milestone
Assassination of Trotsky - Joseph Losey
Ikiru - Kurosawa
Seconds - John Frankenheimer
The Seventh Seal - Ingmar Bergman
Dimensions
Almost any movie can be utilized to study dimensions - test which dimension a given character is on, for example. These are especially good:
Capote - Bennett Miller
House of Games - David Mamet
Howard's End - James Ivory
Star 80 - Paul Schrader
Enrollment
Comfort of Strangers, The - Paul Schrader
Glengarry Glen Ross, Homicide, House of Games - David Mamet
Internal Affairs - Mike Figgis
JFK - Oliver Stone. The quintessential enrollment film.
One Flew over the Cuckoo's Nest - Milos Forman
They Live - John Carpenter
God
Iceman - Fred Schepisi. Also about reality (as are all films about God)
Kundun - Martin Scorsese
Longford - Tom Hooper
Passion of the Christ - Mel Gibson. About what we've done in the face of God's gift
Group effort
Any Given Sunday - Oliver Stone
Iron-Jawed Angels (HBO)
Lady in the Water - M. Night Shyamalan
Little Miss Sunshine - Jonathan Dayton/Valerie Farris. Steve Carell said that even though most people call this a movie about a dysfunctional family, he thinks that even though they may be dysfunctional as individuals, when they come together as a family they function like a fine Swiss watch
Immune dysfunction
My Architect - Nathaniel Kahn
Broadcast News - James L. Brooks. The Holly Hunter character is a good example of someone operating from impairments.
Safe - Todd Haynes. About someone who has no immunity.
Sex, Lies, and Videotape - Steven Soderbergh
Intuition
Field of Dreams - Phil Alden Robinson
Japanese sword flicks
Sanjuro - Akira Kurosawa
Seven Samurai, The - Akira Kurosawa
Sword of Doom - Kihachi Okamoto. The quintessential Japanese sword flick - also about evil.
Leadership
Antonia's Line - Marleen Gorris
Boycott - Clark Johnson. About Martin Luther King
Full Metal Jacket - Stanley Kubrick
Gettysburg - Ronald F. Maxwell. Especially the scenes showing Chamberlain and Lee
Gandhi - Richard Attenborough
Good Night, and Good Luck - George Clooney
Hoffa - Danny De Vito
Reservoir Dogs - Quentin Tarantino
The Queen - Stephen Frears
Love
Brokeback Mountain - Ang Lee
Dead Man Walking - Tim Robbins
King Kong - Peter Jackson (2005)
Miller's Crossing - Joel Coen
Million Dollar Baby - Clint Eastwood
The Professional - Luc Besson
Manifesting
Deer Hunter - Michael Cimino ("Put an empty chamber in the gun!")
Ferris Bueller's Day Off
Midnight Express - Alan Parker (written by Oliver Stone)
Military virtue (or lack of)
Breaker Morant - Bruce Beresford. Also about reality -- another Rashômon
Bridge on the River Kwai - David Lean
The Departed - Martin Scorsese. About loyalty and other things. The original version, Infernal Affairs, is listed in a different category -- transformation.
Gandhi - Richard Attenborough
Gettysburg - Ronald F. Maxwell
Grand Illusion - Jean Renoir
Henry V - Laurence Olivier or Kenneth Branagh
Lawrence of Arabia - David Lean
Patton - Franklin Schaffner
Saving Private Ryan - Steven Spielberg. This movie must be seen in its original widescreen format. It contains many lessons applicable to immunics, including what we might encounter if we use immunics to fight for humanity instead of for our own narrow interests.
Sergeant Rutledge - John Ford (suggested by the Geator with the Heater)
The Duellists - Ridley Scott (one of Keely's favorite movies)
The Emperor and the Assassin - Chen Kaige
Power / getting results
Aviator, The - Martin Scorsese
Goodfellas - Martin Scorsese
La Reine Margot (Queen Margot) - Patrice Chéreau
Triumph of the Will - Leni Riefenstahl
Negative/questionable beingness/evil
Amadeus - Milos Forman
Bound By Honor (aka Blood In, Blood Out) - Taylor Hackford. One of the most important American films ever made and a very difficult film to watch. It's a three-hour-long film about Chicano gangs in prison. It's also a quintessential film about evil.
Damned, The - Luchino Visconti
Dangerous Liaisons - Stephen Frears
Grizzly Man - Werner Herzog
Karei-naru ichizoku (The Family) - Satsuo Yamamoto. About a banking family - a quintessential film on evil.
Longford - Tom Hooper, starring Jim Broadbent. Notable for the way Longford interacts with evil and tries to keep his connection to God at the same time.
Needful Things - about disinformation & driving wedges. You can also observe examples of dimensions up to 27th, including 11th, 16th, 25th.
Pan's Labyrinth - Guillermo del Toro
The Player - Robert Altman. A quintessential film about evil.
The Shining - Stanley Kubrick
Sugar Town - Allison Anders/Kurt Voss. This is a fun movie about hippies and glam rockers 20 years later, with almost every character in some form of questionable beingness at one time or another - but I've put it on this list especially for Rosanna Arquette's delightful way of interacting with people in negative beingness, especially her stepson
Sweeney Todd - Tim Burton. "Demons'll charm you with a smile, for a while . . ."
Sword of Doom - Kihachi Okamoto
Unforgiven - Clint Eastwood
Reality
8 1/2 - Federico Fellini
Apocalypse Now - Francis Ford Coppola
Barton Fink - Joel Coen
La Dolce Vita - Federico Fellini
Manchurian Candidate, The - John Frankenheimer
Nine Lives - Rodrigo Garcia
Passion of Jeanne d'Arc (silent) - Carl Dreyer. Some consider Maria Falconetti's performance the greatest ever on film. Done almost entirely in close-ups, without makeup, with the script mostly taken from the actual trial transcripts.
Providence - Alain Resnais
Runaway Train - Andrei Konchalovsky
Solaris - Steve Soderbergh
The Game - David Fincher
The Illusionist - Neil Burger
Safety / observing the presence or absence of the Harmonic safety web
Jerry Maguire - Cameron Crowe
Lawrence of Arabia - David Lean. OPEC was formed a little more than 50 years after Lawrence attempted to create it, so you could say that while he did not succeed, he had an effect.
Lost Horizon (the 1937 version) - Frank Capra
Philadelphia - Jonathan Demme
Resurrection (1980)- Daniel Petrie
Silence of the Lambs - Jonathan Demme
The Unforgiven - Clint Eastwood
Society
all Kenji Mizoguchi films. All of them are magnificent.
Citizen X - Chris Gerolmo (also about disinformation)
Clockers - Spike Lee - in fact, all the films of Spike Lee, who is one of the great humanists of our time
Do the Right Thing - Spike Lee
Grand Illusion - Jean Renoir
Iceman - Fred Schepisi
La Dolce Vita - Federico Fellini
Les Misérables - the 1995 French version directed by Claude Lelouch is amazing. -KS
Q & A - Sidney Lumet
Rules of the Game - Jean Renoir
The Sweet Hereafter - Atom Egoyan
Taxi Driver - Martin Scorsese
Strategy
Citizen X - Chris Gerolmo
Civil War, The - Ken Burns (PBS series - 9 tapes)
Gettysburg - Ronald F. Maxwell
Guns of Navarone, The - J. Lee Thompson
Lawrence of Arabia - David Lean
Marathon Man - John Schlesinger
Miller's Crossing - Joel Coen
Sanjuro - Kurosawa
Year of the Dragon - Michael Cimino
Teacher/student
Bang the Drum Slowly - John Hancock. Contains good demonstrations of empowerment (and the opposite).
King Rat - Bryan Forbes
Merry Christmas, Mr. Lawrence - Nagisa Oshima
Silence of the Lambs - Jonathan Demme. Typical student-teacher events and illusions are illustrated.
Stand and Deliver - Ramon Menendez
The Three Burials of Melquiades Estrada - Tommy Lee Jones
Tout Les Matins du Monde - Alain Corneau
Terrain
French Connection, The - John Frankenheimer
Godfather, The (Parts I & II) - Francis Ford Coppola. Parts I & II must be viewed together - treat these as one movie. You can also get The Godfather Saga, Coppola's chronological edit of both parts.
The Wind (1928, silent) - Victor Sjöström
Thrillers
? a film with Jean-Louis Trintignant about a serial killer shooting people with a rifle with a telescopic sight. Trintignant is the detective who catches him. (Possibly An Assassin Passes, 1982?)
Birgit Haas Must Be Killed - Laurent Heyneman
Bluebeard - Claude Chabrol. One of the most visually perfect films ever made. Chabrol is the Alfred Hitchcock of France. He draws heavily on Hitchcock for his metaphor but is also way beyond Hitchcock. The artistic milieu in which he swims is more modern and more sophisticated.
Sleeping Car Murders, The - Constantin Costa-Gavras. The quintessential French thriller.
This Man Must Die - Claude Chabrol
Wedding in Blood - Claude Chabrol
Time
All Stanley Kubrick films. Kubrick's films recreate time. They all examine some kind of time point or period. The theme of The Shining is the invasion of the future by the past. Barry Lyndon actually recreates an ancient time. The future is recreated in 2001. Dr. Strangelove is about a particular point in time which is both the present and not the present - it's about the point in time that's the inception of the third World War. It examines a moment in history. . The horror of The Shining is that the characters are trapped in a specific space-time warp. Look at the way Kubrick photographs space in the shining - he uses space as the horror. The space in The Shining is open and closed at the same time.
All Yasahiro Ozu films. His films are about the passing of time.
Y Tu Mamá También - Alfonso Cuarón. Also a great comedy.
Transformation
Conversation, The - Francis Ford Coppola
Enchanted April - Mike Newell
Infernal Affairs (Chinese title: Moo Gan Dou) - Wai Keung Lau/Siu Fai Mak. This is the film Martin Scorsese's The Departed was based on.
I've Heard the Mermaids Singing - Patricia Rozema
One-Eyed Jacks - Marlon Brando. Brando took over directing for Stanley Kubrick halfway through the film.
Rise to Power of Louis XIV, The - Roberto Rossellini
Seconds - John Frankenheimer (in the transformation category, but really a movie about death)
The Painted Veil - John Curran
True Believer - Joseph Ruben
Virtual reality
Grizzly Man (documentary) - Werner Herzog
Memento - Christopher Nolan
Open Water - Chris Kentis. How long does it take the characters to face the situation they're in?
The Dead Zone - David Cronenberg. You watch Christopher Walken trying to crack through people's virtual realities
Partisans of Vilna (1986). Especially the passage about Abba Kovner's legendary 1941 underground meeting and manifesto. He was trying to convey to the people of his ghetto that all Jews were marked for death. It's like trying to tell someone you can cure cancer.
The Safety of Objects - great for observing different people in their various virtual realities
Singles - Cameron Crowe. Bridget Fonda's character starts out in complete denial when it comes to her relationship with Matt Dillon's character -- she's in her own virtual reality. It's wonderful to observe how she gradually unswitches herself and becomes someone with genuine emotional immunity (not the hardness that some people substitute for immunity).
Women
8 Femmes - Francois Ozon
I've Heard the Mermaids Singing - Patricia Rozema
Raise the Red Lantern - Zhang Yi-mou & Yang Feng Liang
Rider on the Rain - Rene Clement
Secretary - Steven Shainberg. Maggie Gyllenhaal embodies a woman who unswitches herself over the course of the movie. Also a wicked comedy and love story.
The Story of Qiu Ju - Zhang Yi-mou & Yang Feng Liang
The Women - George Cukor
Todo Sobre Mi Madre (All About My Mother) - Pedro Almodóvar

Dear Colleague, Please e-mail us your recommendations, including category, for films to add to this list.