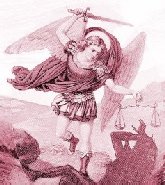 What is immunics?
ics - A suffix used in forming the names of certain sciences, systems, etc., as acoustics, mathematics, dynamics, statistics, politics, athletics
Immunics is an approach to directly controlling the immune system that makes extensive use of Harmonic accessing. Immunic actions produce immunity or cause the disappearance of symptoms, infections, or disease and build spiritual, group, emotional, physical, and cellular immunity.
In the words of one of our pioneer immuners, orthopedic surgeon Robert Casola, "Immunics is the conscious, immediate, and intentional control of the physiological and psychological aspects of your immune system and the use of your control to do methodical immunological actions that effect cure."