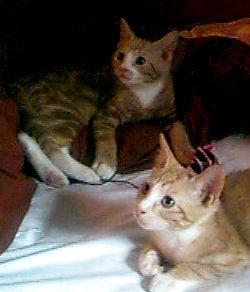 God, not us, is your teacher
Harmonic accessing enables you to have a dialog with her Yes, not a one-way. A real, dependable dialogue. You and God must agree on your own procedures. We are not your teacher. God is your teacher. The Harmonic is a gift from God.
And the Harmonic would be worthless without God.
We are the coaches who show you how you can use the Harmonic effectively. If the Harmonic is your computer, we are the software people. That is our ministry. You are our ministry - and as you become proficient, you are also one of our ministers.

Colleagues soon realize they are in a position to end cancer, viral-based disease, and other aspects of the the plight of suffering people. And they want to assume that ministry, at least to some extent. You probably feel the same.
Do you?