Unswitching - Two quick techniques that have helped many people start getting signals

If you're still don't think you're getting signals, try these:
Unswitching #1:
Hold your index finger to your nose with fingernail side touching nose.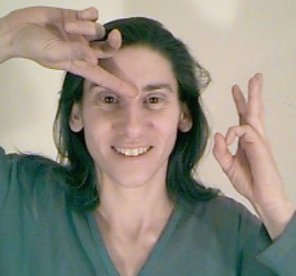 Hold your other hand (in this case, Barb's left hand) in testing position, ready tot get a signal. Then turning the finger of your right hand so the opposite side is toward your nose.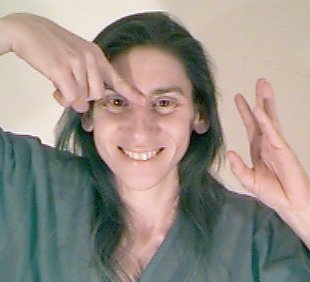 If your left hand opens, as Barb's did above, or gets another kind of signal, you're OK. If not,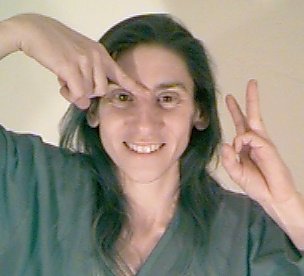 you're switched. Try unswitching #2 below. But you can also just keep repeating this test -- the test itself will unswitch you. Just make sure your finger doesn't "cheat" by opening before you're unswitched.
Unswitching #2:
Name some things you want. Examples: I want to feel good. I want a raise. I want my kids to be successful, happy adults. I want world peace.
Keep finding the things you really want and saying them until you feel a difference in yourself. That difference is a signal. Congratulations.
More about unswitching is covered in the audio talks, among other places.