Area leaders
There will be one area leader for each city. The people you see in the photos handing out bumper stickers on the highway median are street fundraisers. Area leaders recruit, train and manage street fundraisers.
Obviously, to train people at this you'll need to be good at it yourself. The better you are at it, the easier it will be to train them.
Area leaders work closely with our central staff, and are, essentially, free-standing staff members. This makes you eligible for extensive training without charge. We expect you to be diligent student of immunity, to keep your immune system high at all times, and to achieve mastery in personal interaction and maintain all of your relationships, personal and professional, at the highest level. You stand for the Cure Drive. Show yourself to everyone completely, in your public and private life, as self-maintaining, joyous, concerned, and a provider of solutions.
Your initial outlay will depend on how many stickers you want start out with, plus how long it takes for the right people, divided by how effective you are training them.

Lend people the stickers when they're training, but not once they've gotten started. Require the donations on this list. It helps if they wear a shirt, or some other upper body garment that says CureDrive.

Start them set up. Start people out with completely set up kits, including body signs. When you are no longer lending them their materials, ask them to reimburse you for the kit, or provide their own.
We have phone meetings on a free conference bridge for people who are doing this
Area leaders will learn fast in that results-oriented environment. We'll fill in the details as we talk with you. You'll need to go through a series of interviews, where we find out about each other.
To get started, contact Greg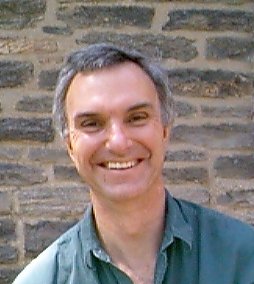 -- Written by Bayard Barnes